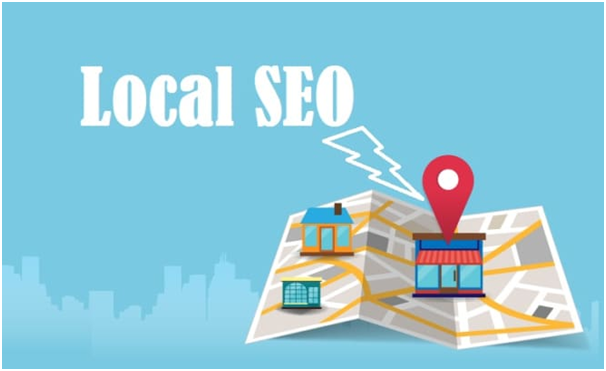 Are you searching for ways to improve your website's regional SEO ranking in Toronto? Local SEO refers to optimizing your website in a way that appears higher in Google's local search results. It improves visibility, traffic, and revenue for businesses that serve local customers.
This post will share the top 10 practical strategies of local SEO in Toronto that can help boost your website rankings. Whether you're a small business owner, marketer, or online entrepreneur, these strategies will help you achieve a higher position in the local search results.
Strategies of Local SEO in Toronto to Boost Your Website Rankings
1. Google My Business (GMB) Listing: 
It is the first and foremost step to improve your website's local SEO ranking. Google My Business is crucial in ranking businesses in local search results. Make sure that your GMB listing is claimed, verified and up-to-date. You should include all the relevant information about your business like your business name, address, phone number (NAP), hours of operation, website URL, and accurate business categories. Also, add high-quality images and videos of your business.
2. Get Listed in Local Directories:
Local directories are another powerful way to increase your website's regional SEO ranking in Toronto. The key is to find the top local directories in Toronto and ensure your business listing is complete and updated. Adding your business listing to these directories will give your website's SEO a significant boost.
3. Use Location-based keywords:
Using relevant and location-based keywords is one of the best ways to rank higher in local searches. Keywords like "best pizza in Toronto" or "bookstore near me" can significantly improve your SEO ranking. Make sure to add location-based keywords in your website's content, URL, meta tags, headings, and image alt tags.
4. Online Reviews:
Online customer reviews play a vital role in Google's ranking algorithm. Encourage your customers to leave reviews on your Google My Business page or other relevant directories. Make sure to respond to all the reviews, including negative ones. It shows that you value your customers and are willing to address any concerns they have.
5. Optimize Your Website for Mobile:
In today's world, a significant portion of internet usage is done through mobile devices. Therefore, it is essential to optimize your website for mobile devices. It will improve your user experience, a ranking factor in Google's algorithm. Make sure that your website is responsive, loads quickly, and is user-friendly.
6. Local Schema Markup:
Local schema markup is code that you can add to your website to help search engines understand your business information. By adding local schema markup, you will get featured in Google's local pack, which appears on top of the organic search results. Local schema markup includes details like your business name, address, phone number, opening hours, and reviews.
7. Social Media Optimization:
Social media is an excellent way to reach out to your target audience, generate more leads, and improve your website's local SEO ranking. You must have a social media profile for your business on relevant social media platforms like Facebook, Instagram, Twitter, and LinkedIn. Make sure to add links to your website and include relevant keywords in your social media profiles.
8. Local Content Creation:
Content creation is still an effective way to improve your website's SEO, but it is essential to create location-based content. Create blog posts, videos, or other content that focuses on your local area. It will help you target a specific audience and improve your local search engine rankings.
9. Build Local Backlinks: 
Backlinks play a crucial role in SEO. Try to get high-quality backlinks from local sources. For example., sponsor local events, charities, or organizations, or contribute content to local blogs. Try to get links from local directories, media outlets, and other local businesses.
Lastly, track and analyze your website's local SEO results.
Conclusion:
As you can see, implementing the above practical strategies can significantly improve the ranking of your website's local SEO in Toronto. However, it's essential to keep in mind that SEO takes time and effort. Be consistent, and keep updating your regional SEO strategy to stay ahead of the competition. By following the above strategies, you're sure to see an improvement in your local search rankings, which can lead to more customers and business growth.
Related posts