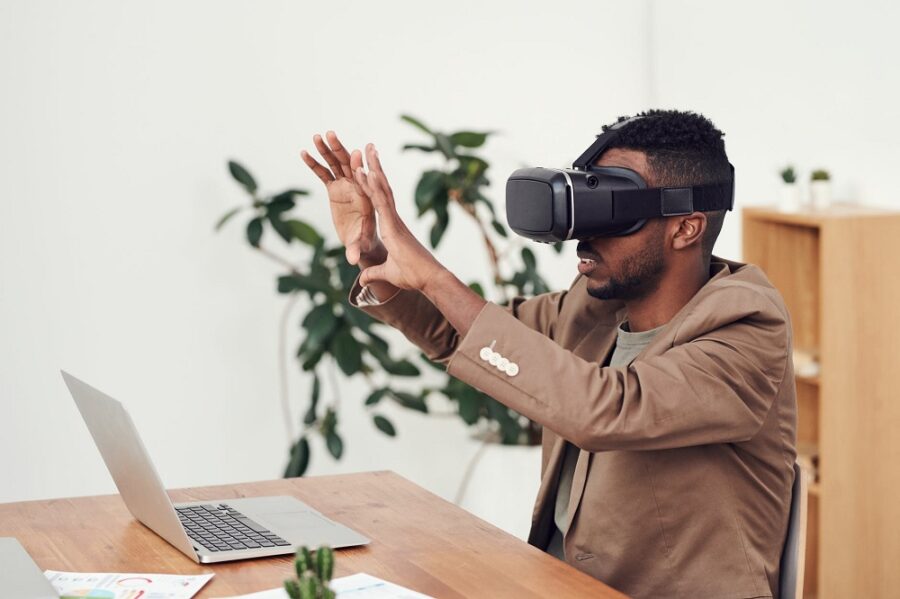 VR Is The Future: Learn About Powerful VR Creation And Tools
Ralph Griffith, 2 years ago
0
2 min

read
526
VR is a stimulated computer experience where one can witness and do things in the comfort of their personal space. Virtual reality is a powerful application that renders one a compelling and immersive experience. In today's times, a traditional TV may fail to give you the life-like experience of involving yourself in the fictional world. And with the enhancements of new software and progress in technology, tools in VR creation are abundant. 
VR Is Termed As Having The Highest Growth Potential
IDC Research suggests that virtual reality and augmented reality investment will increase by 15.5 billion euros in 2022. Companies currently thriving in the competition will have a favorable aspect with this technology, and it might even potentially help them in their digital transformation.  
Applications Of VR
Numerous fields of practice, from architecture to medicine, have taken advantage of the innovative features of VR, here of some of the many applications where this amazing tech comes in handy: 
Military:

The UK Ministry of defense applies VR to train soldiers in stimulated combat surroundings.

Art:

VR has slowly been gaining significant importance in the world of abstraction. Museums are now adopting VR to render visitors the life-like experience of 2D objects.   

Architecture:

Architects are using VR to experience the spatial awareness of the space in a better way. It also helps them to present their vision accurately for their clients. 

Medicine:

The use of VR has been influential in this particular field. Spanish National Research has successfully used VR to minimize the effects of Parkinson's disease in numerous patients. 
And the desire to experience VR has been prevalent in ordinary people. Consequently, there are many free VR tools available at your disposal. Many DIY experts encourage people to make their own customized VR at an impressive budget.
But if you are seeking something sophisticated and tech-savvy, you can download VR software from the internet (most of them are free).  
SimLab VR studio is comprehensive and easy to use, and it is an entirely free VR creation tool that one can take advantage of. A handful of software is available for free VR creation, and Oculus, a popular VR provider, recently developed software called a medium. It is just one of much free VR creation software out there. 
With the increasing demands and unprecedented technological progress, VR can potentially shape the future of how one sees the world.
Related posts