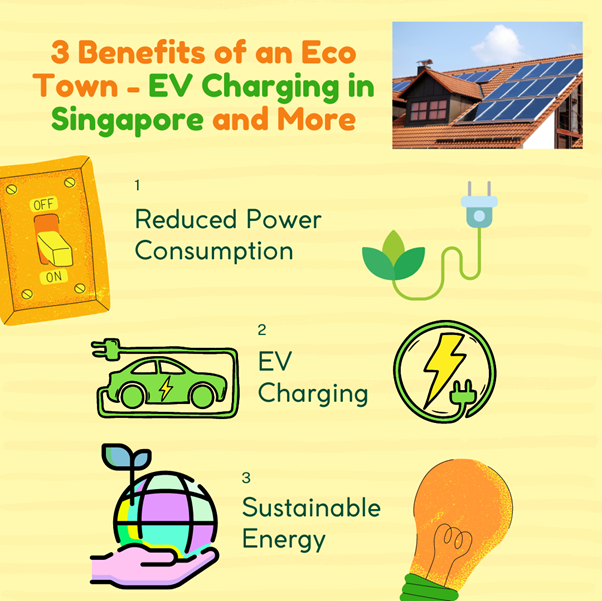 Many people are becoming more environmentally conscious, especially as the repercussions of the damage we have caused to the Earth worsen. Many want to do their part in slowing down and eventually stopping the effects of using fossil fuels, but one of the best and most efficient ways to do so is by moving to an eco-town. These towns are being developed with sustainable living in mind, boasting features such as EV charging stations in Singapore and more. Here are the top three benefits of moving to an eco-town.
1. Reduced Power Consumption
One of the best ways to live sustainably is by reducing your power consumption, which may be easier said than done. However, many eco-towns make reduced power consumption easier by implementing power efficiency systems. For example, Tengah is an eco-town that uses the Centralised Cooling System or CCS. CCS is an environment-friendly cooling alternative that saves more energy than most conventional split-unit air conditioners. Using CCS, reduced aircon power consumption offers up to 30% energy efficiency. You can save power and money all at once by moving into an eco-town with this type of energy efficiency system in place.
2. EV Charging
Electric vehicles are becoming more popular, but they're not popular enough to ultimately outnumber traditional gasoline-powered cars. Because of this, EV charging stations in Singapore are still relatively rare and depending on where you live, you may have to go out of your way to find a charging station for your electric vehicle if you have one. Luckily, eco-towns love electric cars and are more than willing to accommodate them by providing plenty of EV charging stations around the town.
3. Sustainable Energy
One of the biggest reasons we're experiencing several environmental issues in recent years is our fossil fuel usage. The more people switch to sustainable energy, the faster we can slow down the effects of fossil fuels. Eco-towns address this issue by using sustainable energy sources to power their town, including public and private properties. If you visit an eco-town, you may find solar panel systems from Singapore installed in HDB buildings to help achieve this goal.
Now that you know all the best benefits of living in an eco-town, are you ready to move in? If so, Tengah is an eco-town with thousands of available living accommodations and sustainable features, such as EV charging stations in Singapore. You can learn more about how to start your life in Tengah by visiting the myTengah website today.
Related posts