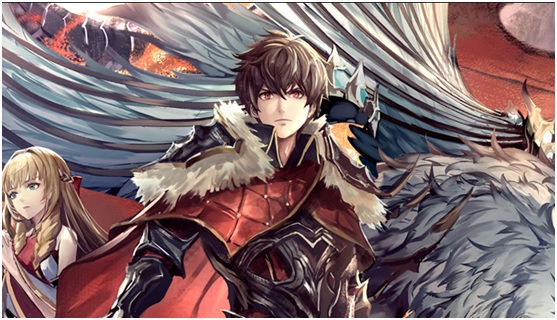 The Ultimate Guide: How to Download and Play Last Cloudia on Redfinger
Susan Lewis, 7 months ago
0
3 min

read
65
Last Cloudia is a highly addictive and action-packed RPG game that allows players to take down various enemies by unleashing powerful skills. The game also features an Ark system that enables players to use sets of gear to enhance the attributes and stats of their units. This guide will provide beginners with the knowledge and skills they need to download and play Last Cloudia on Redfinger, an emulator that is preferred by many gamers.
Understanding the Ark System
Arks are essential in Last Cloudia as they can provide bonuses to the units of the player. Each unit can only equip one Ark at a time, which can boast a minimum of six skills. As the unit wins battles with the Ark equipped, the player can gain Ark Skill Points (AP) that can be used to unleash more skills. If a unit has enough AP to master a skill, they can learn the skill and use it even when there is no Ark equipped. Players can obtain all the skills by leveling up their Arks. However, leveling up Arks increases the cost of taking the Ark and the amount of bonus stats.
Completing Sub and Optional Quests
Players are advised to complete sub and optional quests in Last Cloudia as these quests can reward players with valuable items, including crystals and premium currency. Completing three-star goals in the game can earn players corresponding crystals that can be used to perform Gacha summons to obtain better Arks.
Why Use Redfinger?
Redfinger is an android emulator that allows players to play Last Cloudia without using their phones. Players can reroll faster on Redfinger since there is no need to clear the game data between each reroll. Additionally, players can run the game on an automatic script, which helps to improve the battery life of their mobile phones. Redfinger is a virtual Android system that runs on a cloud server, which costs nearly no data, storage, and battery power of the player's device. With Redfinger, players can run their game 24/7 on the cloud freely. Furthermore, players can manage as many cloud phones as they want with just one Redfinger account.
Downloading and Playing Last Cloudia on Redfinger
To download and play Last Cloudia on Redfinger, follow these simple steps:
1. Search for "REDFINGER" on Google Play and download the app or visit the official website and use the app via a browser.
2. Complete the sign-in steps to access the Redfinger cloud smartphone. If there are issues with this step, there are tutorial videos available.
3. Look for Last Cloudia in the search bar in the REDFINGER APP Store.
4. Download and install the game in Redfinger.
5. Run and enjoy the game!
Conclusion
Last Cloudia is a game that offers players an exciting adventure through the use of powerful skills and the Ark system. Playing the game on Redfinger is a great option for those who want to improve their gaming experience and save their mobile phone's battery life. By following the steps outlined in this guide, beginners can easily download and play Last Cloudia on Redfinger, enabling them to embark on an unforgettable adventure.
Related posts